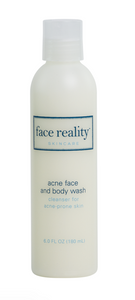 * Free shipping for orders over $50! (Mainland USA)
* Please allow 1-4 business days before items ship.
A powerful gel cleanser containing benzoyl peroxide that penetrates the pore where it fights acne-causing bacteria, helps unclog pores, and keeps them from clogging. Appropriate for oily skin types. Do not use to remove eye makeup.